1. Eat Biotin-rich food to help hair grow
As we discussed earlier, hair begins to grow from the root in the bottom of the follicle which is made up of cells of protein. So to make it simple - we need to eat a protein-rich diet, but for faster hair growth you need need to be making sure you're eating Biotin-rich foods too in order to facilitate the building blocks of protein.
Your daily requirement is 30 micrograms so ensure you're getting in the minimum by taking it in a supplement form which is commonly found in health stores like
Holland & Barrett
. If you prefer, you can eat foods that are naturally high in Biotin. I prefer to do this as the Biotin-rich foods will have many other body-boosting benefits, too such as stronger nails and eyelashes.
Foods to make your hair grow faster
Almonds, Peanuts, Pecans, and Walnuts
Eggs (the yolk has one of the highest concentrations of Biotin)
Milk and Cheese
Pork and Cooked Liver
Salmon and Sardines
Avocado
Cauliflower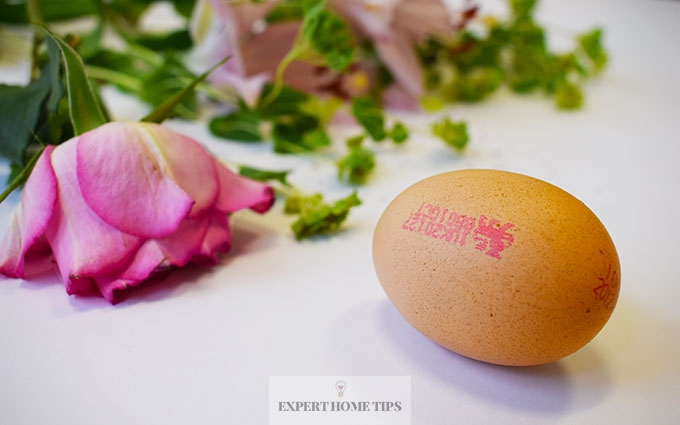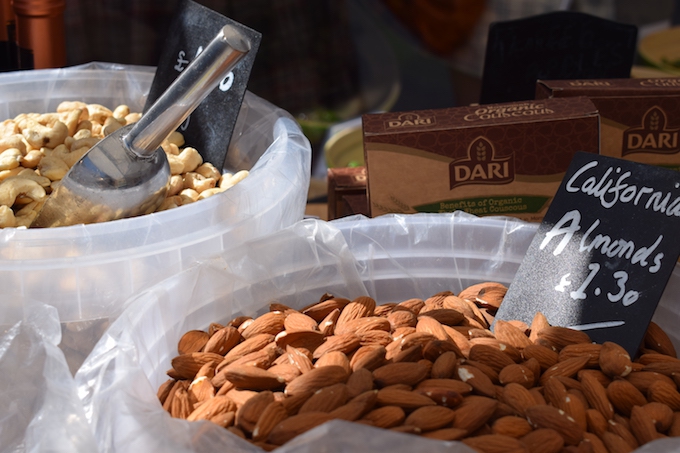 Check out
The World's Healthiest Foods
for all you need to know about foods rich in Biotin, from what foods to eat to how to cook and prepare.
2. The 'Inversion Method'
This here will change your haircare regime. Beauty bloggers and YouTube vloggers across the world have been raving about it for months, and it really can work. I've tried the Inversion Method and my hair grew over an inch in a week. Now it might not work for everyone, but it's definitely worth a try. Just make sure you measure up your hair before and after for conclusive results and look for new hairs around your hairline - they may be slightly static and will stand on end.
Method:
Once a day for seven consecutive days (no longer, no less), massage your scalp with your fingertips for five minutes. Make sure you use a timer so you are continuously massaging.
While you're doing it make sure you are tipping your head over slightly so it's hanging over. Sitting on a chair and bending your head over works very well. By doing this, you're encouraging the blood to flow to your head and are stimulating your hair follicles to encourage the Anagen stage.
Remember - 'Inversion' is when your heart is positioned higher than your head. Inversion poses and twists are commonly found in yoga practices and are safe to perform, but if you feel dizzy or light-headed stop immediately.
To help boost the method and give your hair an intensive moisturizing treatment, every other day or for a few days during the seven, use a natural oil like Coconut Oil, Olive Oil or Argan Oil whilst massaging. If you can, leave it in overnight in a shower cap. More on these oils later.
You don't have to use the oil, but it will help condition so your hair will feel stronger and shinier than ever. For best results, get your hair trimmed before you do the Inversion Method. If you have split ends, you may not be able to see the full growth as the splits in the hair make it look shorter.
I can also recommend using a wire scalp massager like the one below if you prefer. It's a lot easier and won't tire out your hands or fingers. Get one for as little as £1.92 from
Amazon
with free delivery.
Repeat the method every 4 weeks and see how you get on!
3. Cold water
Hot water strips the hair of moisture and weakens hair strands making it more perceptible to breakage. Make sure you're washing your hair with lukewarm water and definitely not hot or scorching.
You want to open pores to clean your scalp which lukewarm water will do, then close the cuticles which will help reduce hair loss and frizz. So ensure you finish washing your hair with a blast of cold water.
Closed pores are far less vulnerable than open pores so by washing your hair in cold water you'll help protect your scalp from dirt, grease, and oil. If pores are sealed then your hair is more likely to be stronger and shed less. This one step can make a huge difference.
4. Grass-fed Gelatin
Gelatin is pure protein and helps nourish your entire body, but it's especially beneficial to your hair, skin, and nails. Gelatin can help the production of collagen in the skin which is essential for strong hair and a healthy complexion. Don't believe everything you read about skincare containing collagen - you need to boost collagen from the inside as well as the outside! It'll also help improve joint care.
You can get your gelatin fix from common foods like low-calorie jelly, but for an even bigger boost try Grass-fed gelatin. It comes from cows that graze on grass instead of grain. Healthier cows boast higher gelatin prowess according to the suppliers.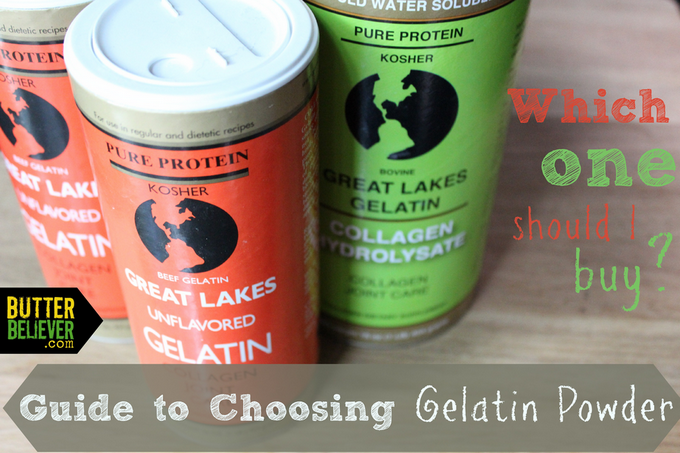 You can buy grass-fed gelatin as a supplement that can be added to hot and room temperature drinks. Great Lakes have an affordable range and can be bought from
Amazon
. Simply add a teaspoon to your morning tea or coffee.
5. Lee Stafford Hair Growth Treatment
About a year ago, I cut my hair into a short pixie cut and while I loved it, it was hard to manage and I soon started to grow it out. It was while I was on my search for hair-growing products, that I was recommended
Lee Stafford's Hair Growth
range from a lady in a LUSH shop.
The range includes a Hair Treatment, Shampoo, Conditioner, and Leave-In Conditioner. All contain their unique 'Pro-Growth' Complex which contains a protein-based complex that helps fertilize your hair follicles and encourages new growth as well as anchoring your existing hair to your scalp - new hair growth and less hair loss - win, win.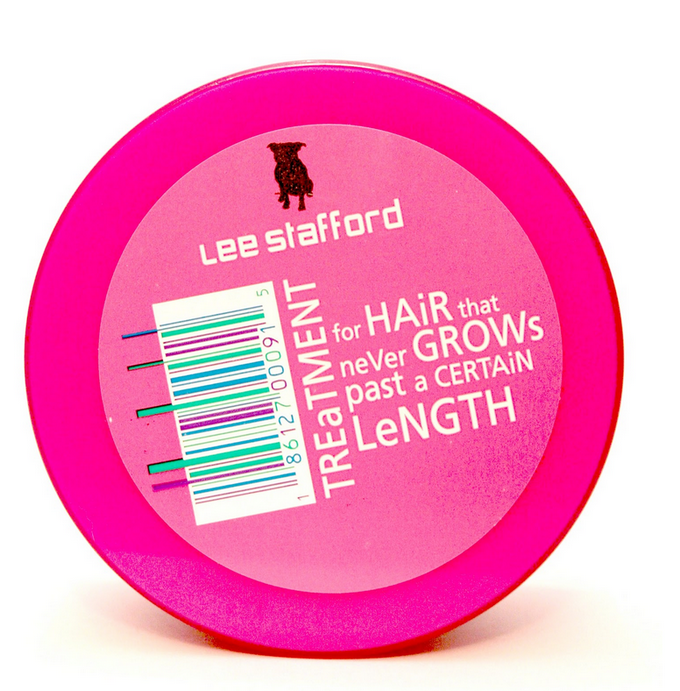 You don't need to use all the products, but I highly recommend the leave-in conditioner and the treatment. The treatment can be used every time you massage your hair during the Inversion Method instead of natural oil.
Some blogs may recommend natural products and the 'no-poo' method, which involves cutting out all haircare and relying on baking soda to clean your hair. I am a big fan of Coconut Oil and Olive Oil as both beauty and hair care products, but I found the Lee Stafford range to really work. Coupled with the other elements, I noticed hair growth, new hair growth and also my hair was stronger and shinier than ever.
6. Cut out the heat and let your hair loose
If you're using heat tools every day whether that be hot irons or the hair-dryer, try to cut down on using them while you are doing the Inversion Method. Heat can weaken your hair so even just alternating or going an extra day without heat can dramatically improve the condition of your hair.
If you must use heat, try to gently towel and air dry your hair until it's around 60% dry then use the hairdryer on a medium setting and always use lots of hair protection spray.
While you are on your hair mission, try to avoid tying your hair very tightly. You don't want to cause any unnecessary pulling which can result in breakage, splits, and snags.
7. Spinach and broccoli
Spinach is an important vegetable for hair growth because it's high in protein and vitamins A and C which your body needs in order to produce sebum to moisturize your scalp. A deficiency in these vitamins can result in brittle hair or even hair loss so make sure you are eating plenty of spinach in your diet.
Broccoli is one of the most important greens you can eat and it's also a fantastic superfood, essential for hair health and growth. As well as Vitamin A and C it also contains essential B vitamins that are needed for strong hair. The antioxidants in broccoli, particularly vitamin C also prevent hair loss by eliminating the free radicals, contributing to healthier and thicker hair.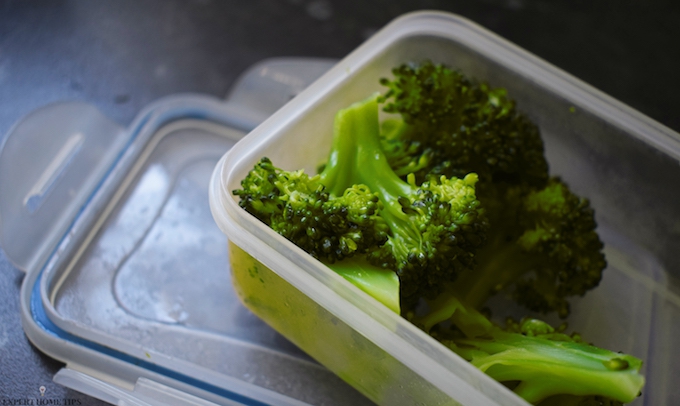 Both are reasonably priced so make sure you eat at least one portion of either once a day and you'll start to notice not only a healthier bowel but your skin hair and nails should look better than ever.
8. Coconut Oil
I mentioned this oil in the Inversion Method section so if you don't already own a tub of Coconut Oil make sure you visit your health food store or online retailer. A tub will last you a good few months and it's packed with vitamins and fatty acids to help nourish your hair.
Comprised mainly of smaller medium-chain fatty acids, the oil is also able to penetrate more deeply and faster than most other conditioners, and because it's 100% natural you can use it as much as you like without any damage.
There is numerous benefit of using Coconut Oil on your hair, these include:
Stimulates hair growth by penetrating deep into the follicles
Provides amazing moisturization for dry hair
Adds shine to hair
Reduces protein loss in your hair - the only oil to do this
Contains anti-bacterial properties to soothe an itchy or flakey scalp
Use Coconut Oil while doing the Inversion Method or as a once a week overnight treatment.



Thanks for reading and good luck! I would love to know how you get on so if you try any or all of these methods please feel free to leave a comment.